The Operations Suite
Make working hard
feel like hardly working.
Take the guesswork & manpower out of your day-to-day operations.
Try free for 30 days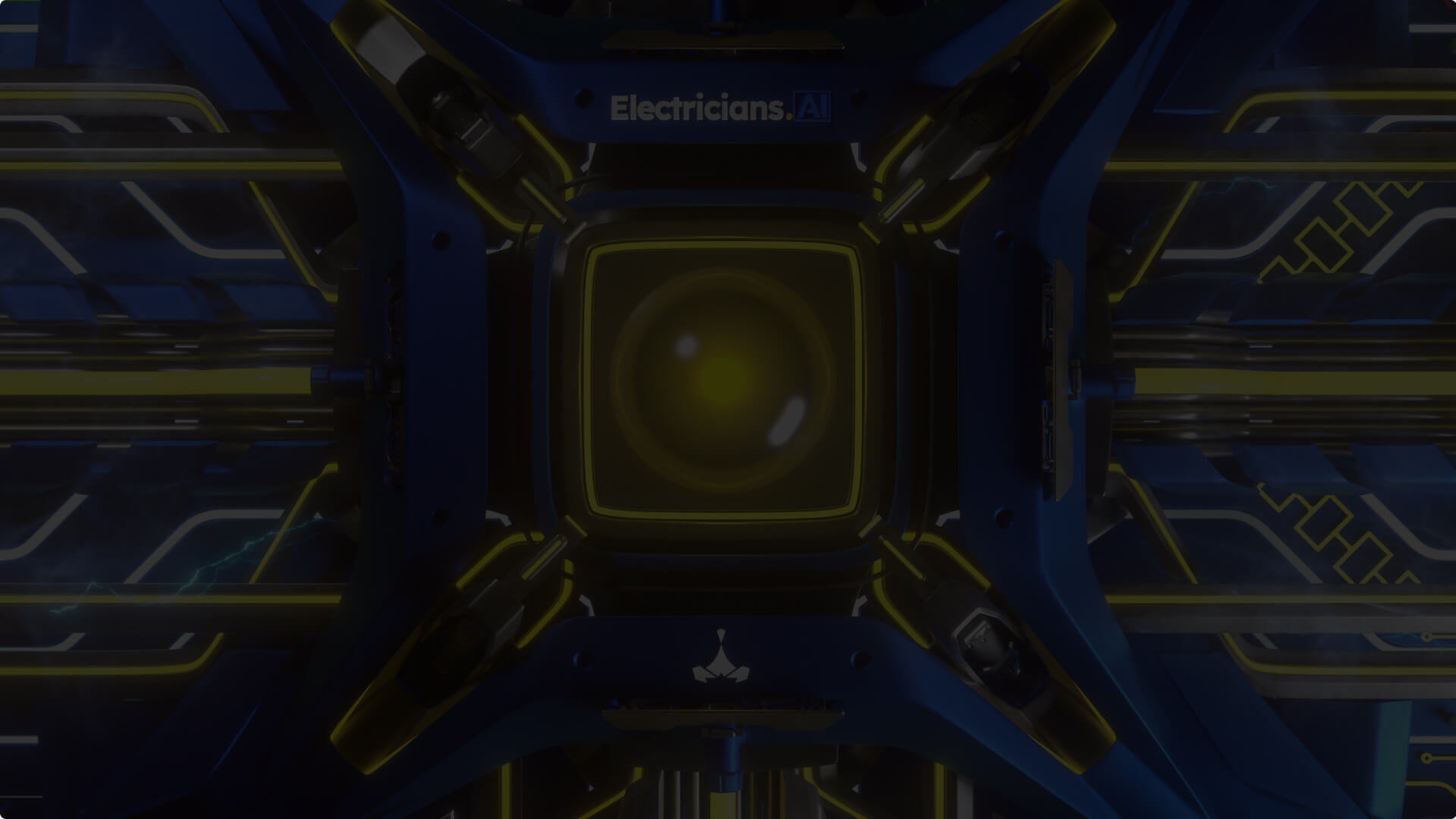 Here's how it works.
Effortlessly manage every job, technician & customer using one powerful system. Really.
Operations done better.
Oversee every job, tech & customer from one place.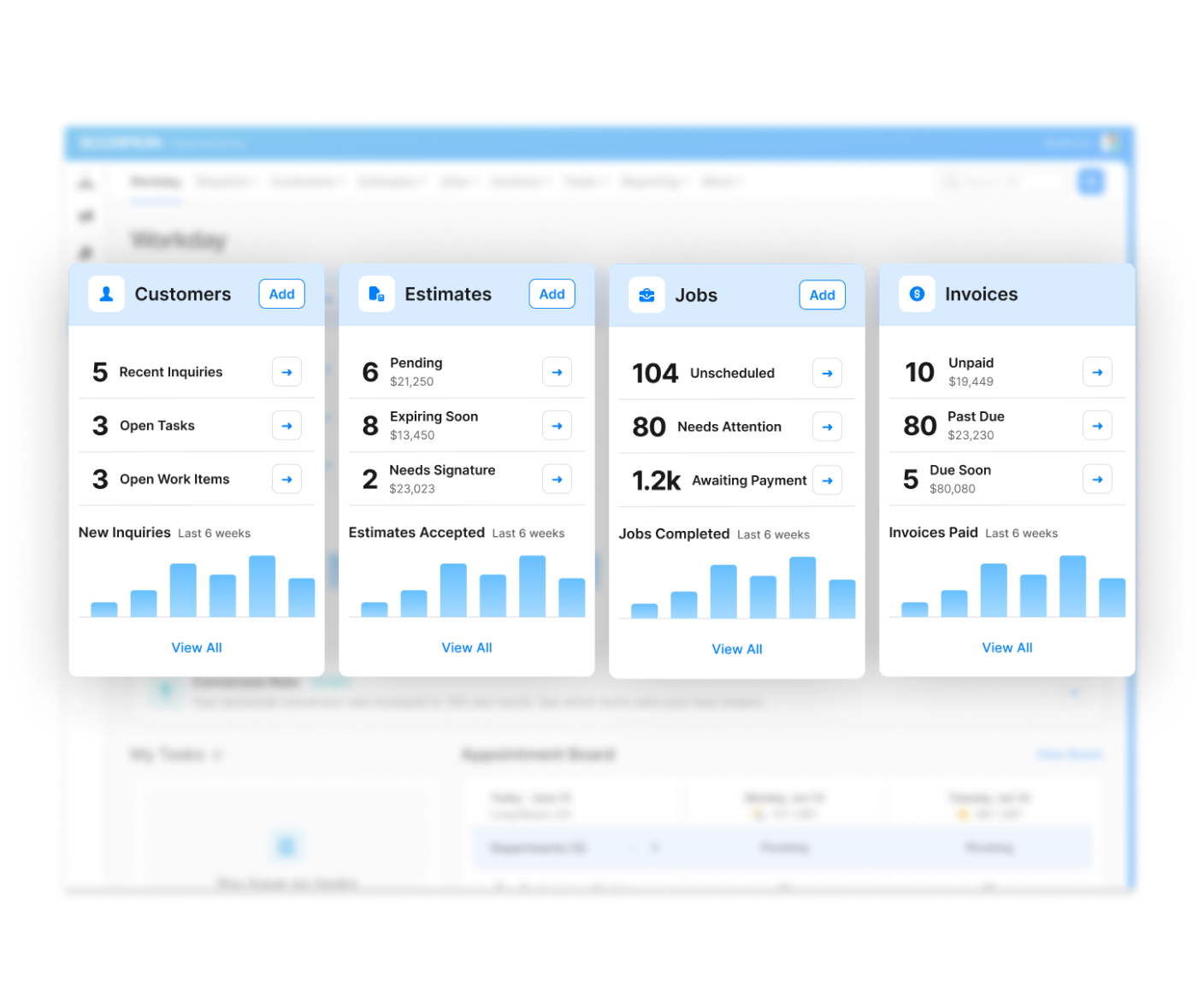 Intuitive

We've created a better, faster way to manage workflows, using intuitive software that has it all, streamlined and ready to go. It's time to get out of the trenches and watch your company grow.

All-Inclusive An end-to-end solution that covers the entire customer journey, from scheduling estimates to receiving payments. And it's designed specifically with electrical businesses in mind.
Oh So Easy It's all laid out for your electrical company: pricing, estimates, jobs, dispatch, technician tracking, payments, and more. Say goodbye to tedious paperwork and hello to a simple, clear workflow.
What electricians are saying about us.
Electricians love us because their customers love them.
"We've had nothing but record-breaking revenue months."

Erika Schneider A-Temp Heating, Cooling & Electrical

"You consolidate so many vendors into one, it's incredible. I get to deal with one point of contact for everything...ads, leads, web design, you name it. It's all a part of your package. You're really a one-stop shop that makes life easier for us."

Yona Smith Authority Brands

"I LOVE this product -- it's brilliant! I get to take my mind off marketing…and put my energies into other things. OUTRAGEOUSLY WONDERFUL!"

Mark Webb Delta Commercial Roofing

"We're making more money now with less people. And my people are much happier now going to a job where they're working."

Tim Flynn Winters Home Service

"With my online dashboard, my marketing data is compiled in a way that's easy to understand and readily available at my fingertips, the information is easy to find. Now there's no question about how my marketing is impacting my business."

Scott Reisack EZ Flow Plumbing
Get more value from your business.
Electricians.AI gives you the tools to run all aspects of your business - efficiently.
The

smart

way

to

run
your
best
electrical
business
.
Create pricing & estimates

.

Manage customers & jobs

.

Schedule & dispatch techs

.

Accept payments

.

All in one place.
Try it free for 30 days.
Set up your account today - it only takes a few minutes!
Let's go!