Run
your
best
electrical
business.
Get more value & time back from
your company.
Improve your profit.
Keep your schedules full of good customers.
"We've had nothing but record-breaking revenue months."

Erika Schneider A-Temp Heating, Cooling & Electrical
Reach more customers, automatically.
Keep your electricians busy with jobs that you want. Your system uses technology & AI to make better decisions.
Solved for you
"My marketing data is compiled in a way that's easy to understand and readily available at my fingertips, the information is easy to find." Scott Reisack EZ Flow Plumbing
Better marketing, more revenue.
Have everything done for you the right way, automatically.
"We now get so much business from our website and online marketing that we have to turn away 2-3 calls a day!" Tiffanie Gomez Miracle Plumbing
Visit the Marketing Suite
Better communication, more connections.
Streamline communications & allow your customers to easily text, email, schedule & reach you however they'd like.
"This is the future, and I'm so excited about this technology." Dave Owner of Grounds Guys
Visit the Communications Suite
Save time.
No one has time to do all the right things. So, have

them done for you, automatically.
"I LOVE this product—it's BRILLIANT. I get to take my mind off of marketing…and put my energies into other things. OUTRAGEOUSLY WONDERFUL!"

Mark Webb Delta Commercial Roofing, Inc
Be a smooth operator.
Easily manage everything about your jobs, schedule & customers in one place.
Solved for you
"We're making more money now with less people. And my people are much happier going to a job where they're working." Tim Flynn Winters Home Services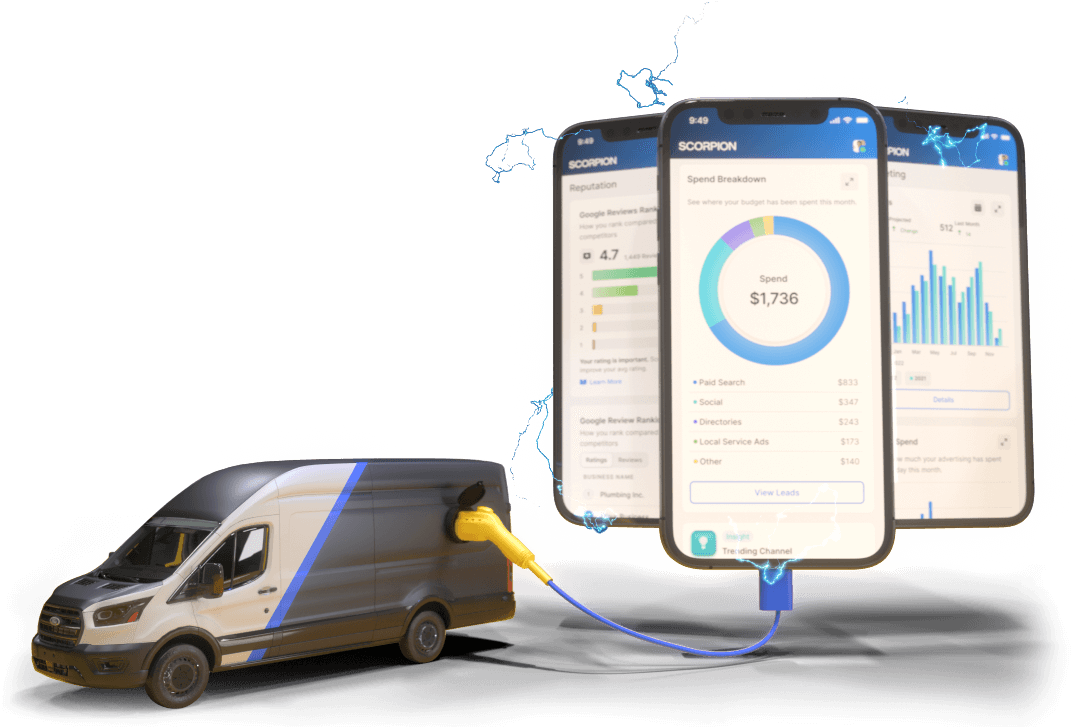 Better operations, more productivity.
You'll get an entire system to manage your business, saving you time and improving your customer's experience.
"You're really a one-stop shop that makes life easier for us." Yona Smith Authority Brands
Visit the Operations Suite
Better payment solutions, more profitability.
Make everyday payday with safe, secure, and easy ways to take payments.
"What's nice about [Scorpion] is that I don't have to constantly check in with them because I know they're always working on our campaigns and paying attention to what's working and what's not." Robert McMaster Halt Pest Control
Visit the Payments Suite
Maximize your value.
With all your business insights and data in one place, you can

automatically & confidently make smart business decisions.
"Thank you for everything you have done so far. Our revenue has increased at least 30% since we started. I have added staff and we are still working hard to keep up. Our best year prior was 3.4M, we have already passed that this year, I expect to be 4.1M or more this year."

Dan Simpson Air Treatment Company Heating & Cooling
Electrify your reputation.
Inspire more people to choose you from your constant high-quality reviews.
Solved for you
"I know that this is the next part to growing the company, and this is where we need to be. This is the next move that's ultimately going to push us forward." Chris Cline Yochim Plumbing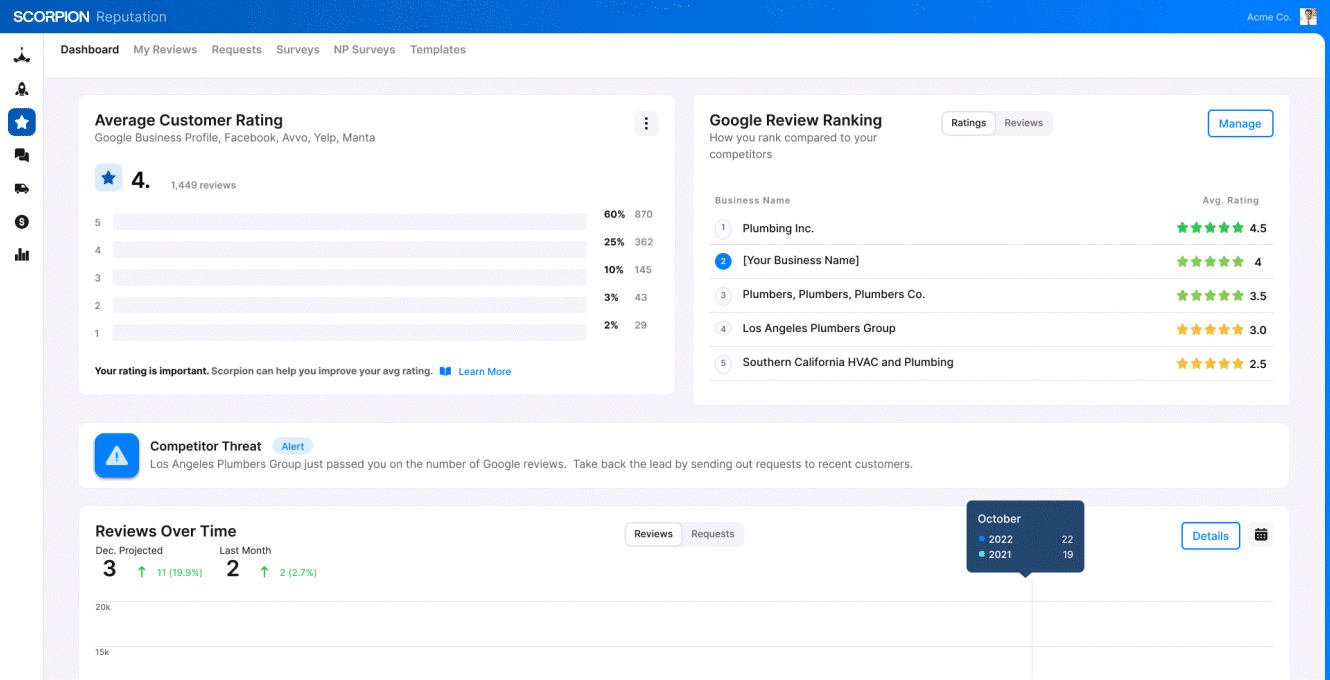 Better reputation system, more five-star reviews.
Electrify your reputation and get more people to choose you than ever before.
"We wanted to dominate our area and become the #1 electrical service company local customers would call. Our new website and overall online image has allowed us to do that." Tony Blanca Lightning Bug Electric
Visit the Reputation Suite
Harness the power of technology.
The

smart

way

to

run
your
best
electrical
business
.
Save time

.

Make more money

.

Maximize your value

.

Grow your business

.

All in one place.
Try it free for 30 days.
Set up your account today - it only takes a few minutes!
Let's go!